BRAM DE LOOZE :: PIANO E FORTE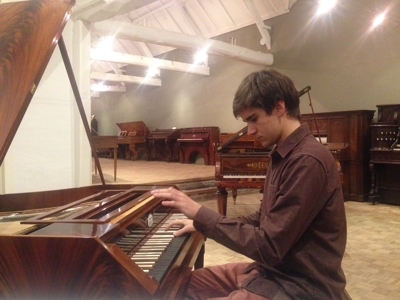 Bram De Looze playing a pianoforte 1795 Anton Walter - replica Chris Maene
Improvisation is the main fundament in Bram De Looze's pianoplaying. He draws influence out of creative music, historical and contemporary classical music and certainly jazz which has a major role in his musical development.

With a curious mind Bram De Looze uncovers the value of fortepianos, being stunned by encountering the instruments built and restored by Chris Maene. The desire to explore these instruments results in a solo piano performance that spoke to his imagination; on stage with multiple originals or replicas of pianos developed by excellent pianobuilders as Anton Walter, Broadwood, Pleyel or Erard. These are one by one pearls of Maene's collection.
A difference in dynamical range and clear tone by the pianos parallel strings opens up a path to an approach with a different focus, which is not always possible with a standard piano. Through this way, the array of new ideas unfolds a soundplatform in which the characters of the pianos are accentuated.

Bram De Looze uses composition as material to direct the spontaneous musical constructions inspired on the total playing-experience of each piano. This performance embodies a relationship between the imagination of the pianist and the 19th century sounding piano's. Every instrument contains its own mechanics, materials and structure and generates surprising differences in tone, resonance, timbre, volume, projection. Bram De Looze also pays attention to the repertoire that these piano's have known and blends it with his own interpretation of playing these instruments. Furthermore the use of slightly different temperaments make the contrasts of the pianos even wider.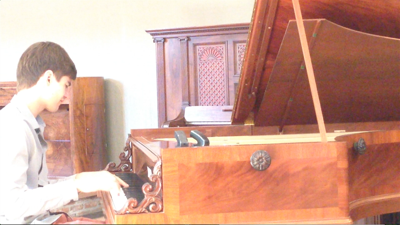 Bram De Looze playing a concert grand 1843 Ignaz Pleyel - replica Chris Maene
BRAM DE LOOZE SEPTYCH (Clean Feed Records - NOV 2015)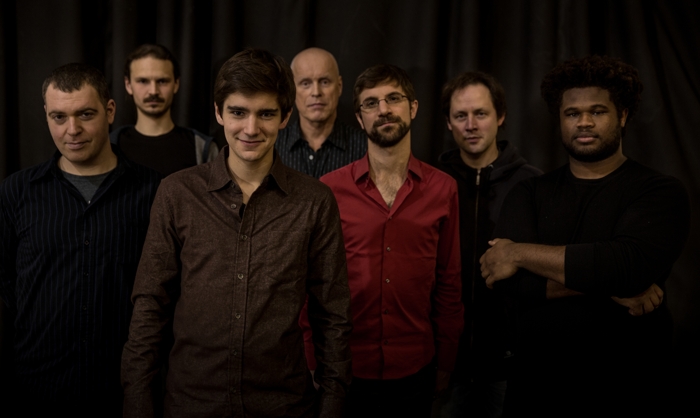 Bram De Looze's 'Septych' unveils the sound and music of a larger ensemble consisting out of two cello's, three horns, drums and piano. New challenges and explorations for Bram De Looze that open new doors through which he gets immediate contact with his imagination and creativity to develop new music. The band's collective energy blends with individual exposures while maintaining the qualities of trust and understanding of small ensemble-playing.
Bram De Looze creates a unique bailiwick of masterful improvisers and sensitive ensemble players: Daniel Levin, Lester St-Louis, Robin Verheyen, Gebhard Ullmann, Bo Van Der Werf and Flin Van Hemmen.


The music reflects the high level of improvisational interplay and the orchestral possibility of a setting of this kind, as it also exploits the possibility of doubling cello's and tenor saxophones on the way. Bram De Looze aims for a primarily mid-ranged lineup of instruments, wherein its timbres fuse towards a colourful and captivating identity. An emphasis on rhythm, mysterious and intimate harmonies, from the brutal noise to the light and beautiful, open or preconceived ideas are main ingredients that are balanced out in the approach to the large diversity of ways to create music. This phenomenal and boundless collective of musicians offers a distinctive and focused set of music in a very subtile, openhearted and sensitive way. Bringing the audience in a state of concentration, moving, haunting, resignation, release, liberation.

Daniel Levin / cello (US)
Lester St-Louis / cello (US)
Flin Van Hemmen / drums (NL/US)
Robin Verheyen / soprano & tenor sax (BE/US)
Gebhard Ullmann / basclarinet, tenor sax, flute (DE)
Bo Van Der Werf / baritone sax (BE)
Bram De Looze / piano, compositions (BE)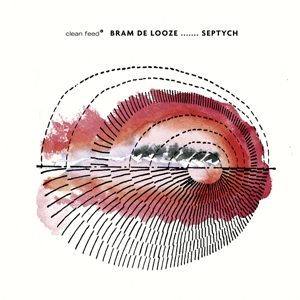 Track Listing:

Thorium
Outreach
Xenolith
Interlink
As Above, As Below
L'Esprit d'Escalier
Repulse
Land Of Morning Calm
Seven Trees Out East
Th 90 Disrupted
Ambiguous




BUY NOW at Clean Feed Online Shop / Also Available on Amazon and Itunes

REVIEW by JOHN SHARPE / ALL ABOUT JAZZ